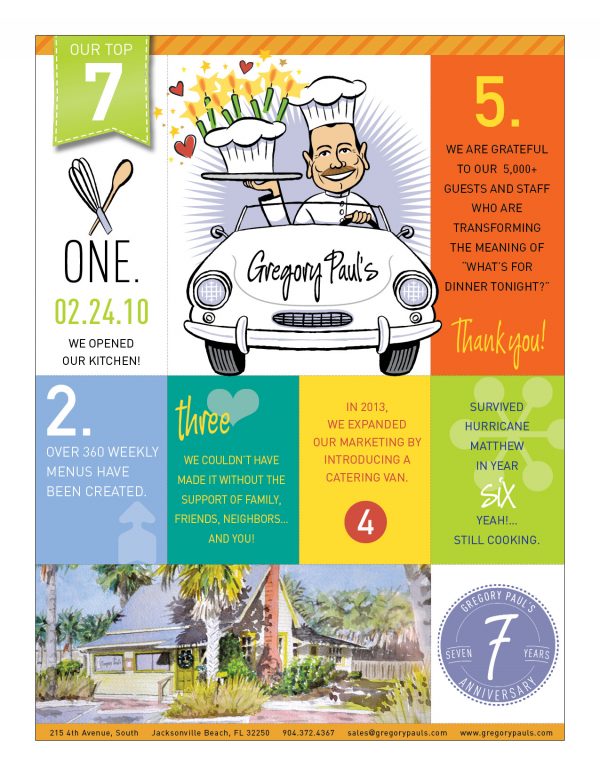 A BIG SEVEN THANK YOU…for being an AMAZING customer and having fantastic TASTE! Year six was so smooth—it passed right by us. So year seven, we had to rattle some pots and pans. To celebrate, we have rejuvenated our business by transforming the front of the house and launching a new responsive website. Check us out at both locations 🙂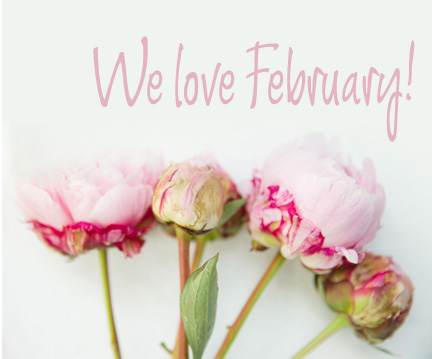 Our heart is in the right place…
We love this month because it reminds us to appreciate what we have created. From the concept of believing in a thought to generating a vision to making a product  we love! Yes, happily, we can say that. And at the end of the month, we can proudly wish ourselves happy, happy 4 years of business.
So what will our next year bring? Besides more delicious food options, we hope to increase our customer base. We strongly believe in our product of convenience and diversity for those who would enjoy a fine meal at home without the hassle or expense. Plus, our 'white plate' catering service will make you say…why haven't I always used Gregory Paul's for my events? We simplify the task so you can enjoy being the host.
Spread the word…Gregory Paul's is your 'modern American kitchen.
… and Happy Valentine's Day!