Since July, we have enjoyed the heat of summer…especially at our shop…wahoo doggie can it get hot! Luckily we got away for a week up to beautiful Lake Placid, New York. It was gorgeous and every time we went outside our immediate natural reaction was "MOUNTAINS!" We hiked, canoed, laughed and relaxed with family (a total of 45). Honestly, we can say…it was AWESOME. But returning home meant that we had to prepare for one of our daughters' departure to Austria as a Rotary Exchange Student. As we celebrated their sixteenth birthday with family and friends, our final toast of the evening was  sending beautiful wishing lanterns up in the evening sky on the beach.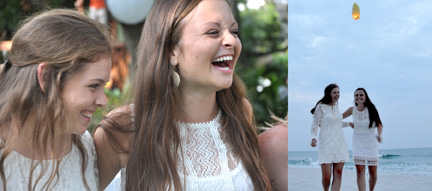 Now, that all are settled back into school and across the Atlantic Ocean, we have begun our new daily routines. Which one of them should be to check Gregory Paul's menu every week. Why cook every night? We love to do that task for you. So remember to look at the menu online (gregorypauls.com) and then email us your order. Easy and simply!
As the cooler weather days slowly seek in, you might thinking about having a few outside parties, especially now with all the 'relocators' returning back. Of course, Gregory Paul's can help prepare for a lovely event. Just give as a call or send an email (sales@gregorypauls.com).Plus, be sure to keep your calendar open on these dates — November 7: Our annual Holiday Strut! Welcome in the holidays with refreshments, music and good friends and November 8: Beaches Historical Annual Gala (theme: Vintage Florida).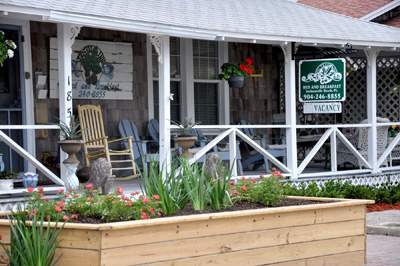 We would also like to welcome the new owners of Fig Tree Inn (figtreeinn.com) Lori and Tom Watson! You must stop by. They have dressed up this fine inn with a new wardrobe and attitude. We wish them much success!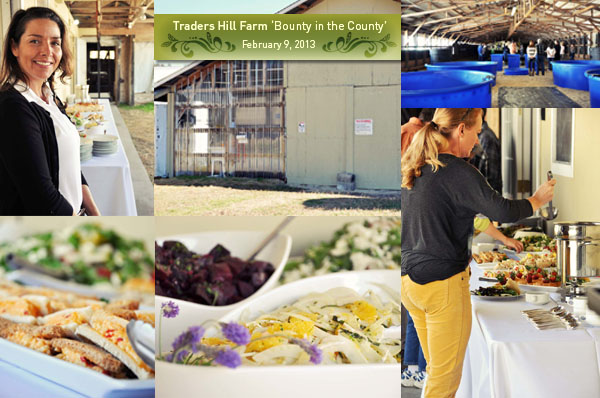 Traders Hill Farm, a aquaponics farm, in Hilliard, Florida asked us to cater their event on Saturday, Feb. 9. In collaboration with the University of North Florida, they were introducing their upcoming growing process. So in a nut shell, aquaponics is a sustainable food production system that combines a traditional aquaculture (raising aquatic animals such as snails, fish, crayfish or prawns in tanks) with hydroponics (cultivating plants in water) in a symbiotic environment. Therefore, we were asked to create a menu that consisted of locally grown and produced products. What fun we had. Plus, we learned a ton and met so many wonderful (and bright) individuals who care about our futures.
Our Menu:
Wild Mushroom, Kale and French Lentil Soup
Watermelon Radish Salad
with baby arugula, pear and Feta cheese in a white wine Dijon vinaigrette
Roasted Beet Salad
with fresh mint, capers, red onion in a balsamic vinegar and extra virgin olive oil
Mixed Green Salad
Topped with Sweet Grass Dairy Asher Blue Cheese, spiced local pecans,
dried cranberries in a balsamic red wine vinaigrette
Fresh Local Orange and Fennel Salad
in Champagne Vinaigrette
Mini Chicken Salad Croissants Sandwiches
Sweet Grass Dairy Pimento Tea Sandwiches
Mayport Shrimp Salad in Ciabatta bread
Local baked mini desserts
Thank you so much for giving us this unique opportunity! We are looking forward to working with you in the future as you grow…from the fish tanks to the grow troughs. Our best to you all!